Shoulder is by far the best cut of meat for a long, slow roast. Rump can tend to dry out a bit and neck is better saved for a curry. This recipe is super simple and will give you a roast venison shoulder that tastes like it required much more effort than it really did.
Ingredients:
1 full venison shoulder (shank attached)
2 red onions sliced into quarters
50g softened butter
2 cloves garlic (crushed)
1 tsp seeded mustard
1 tsp dried thyme
1/2 tsp ground coriander seed
1 cup beef stock
Serve with roast vegetables, peas and corn, and gravy.
Method:
Preheat oven to 150C. Lay sliced red onion on a deep roasting tray. In a small bowl, mix butter, garlic, mustard, thyme and coriander. Turn the shoulder right side up (e.g. what would have been the outside of the deer's leg). Using a sharp knife, make slits in the meat along the length of the shoulder approximately 1.5-2 inches apart (5-6 slits). Spoon the herb butter mixture onto the shoulder. Using the back of the spoon, push the herb butter into the slits.
Lay the shoulder on top of the onions in the roasting tray. Pour the beef stock into the bottom of the roasting tray. Cover tightly with foil and cook for 4-6 hours. Check the amount of liquid after 4 hours and add more if needed. Once cooked, you can remove the shoulder bones using a pair of tongs.
You can use the pan juices to make a gravy. Serve with some roast vegetables (you can put these into the oven with the venison and turn it up to 180C an hour before you're ready to serve) and gravy.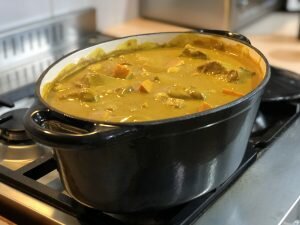 Recipes
This slow cooked venison neck curry is perfect for a cold winter night to warm the whole family. It's not too spicy but has so much flavour. Using the neck of the deer for this makes for the most tender, juicy, fall-apart meat.
Read More »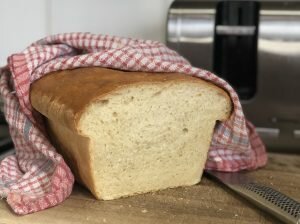 Recipes
There's nothing better than a nice, fresh loaf of home made bread to accompany wild game foods. In this recipe, learn how to make bread from scratch.
Read More »