Get the resources and information you need to spread a positive message about our lifestyle.
Approximately 60% (US$3.3 billion) of the funding for state wildlife agencies the United States comes from hunters and fishers.
As of 2016, only 5% of the American population actually hunt. The figure in Australia is approximately half that at around 2.5%.
"Now therefore take, I pray thee, thy weapons, thy quiver and thy bow, and go out to the field and take me some venison."
Ep 3: An environmental scientist on hunting
In this I Am Hunter podcast we talk to Daniel Boniface, an environmental scientist, about public land hunting in Queensland and the damage from feral pests.
Ep 2: Hunting South Africa – can you handle the truth?
In this I Am Hunter podcast with professional hunter, Willem Gertenbach, we discuss the truth about hunting in South Africa and what it is really like, and why the western media has got it so wrong.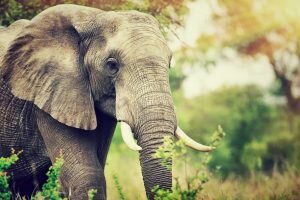 Africa
In 1977, Kenya banned trophy hunting and pinned its economic hopes on tourism, believing photographic tourism to be more sustainable in the long run than hunting tourism. Enter 2020 and a global pandemic that hasn't just impacted the health of millions of people around the world; it has also decimated the tourism industry. Kenyan based conservation scientist Dennis Ombaki believes there should be a place for well regulated hunting to help Kenya rebuild and provide much-needed economic aid to Africa post Covid-19. 
Read More »
From tutorials and product reviews to resources and statistics, you'll find everything you need to improve your chances out in the field and spread a positive message about our lifestyle.