We have made this warming winter casserole using rabbit and hare meat, but the flavours pair well with almost any game meat – either on the bone, or cubed.
Ingredients:
2 tablespoons olive oil
2 x rabbits, jointed into pieces
1 tablespoon Vegeta Chicken Stock
1 tablespoon Vegeta Gourmet Stock
2 cups boiling water
2 x brown onions (diced)
2 cloves garlic (minced)
1 red capsicum, diced
200g mushrooms, sliced
1 carrot, sliced
4 rashers bacon, diced
140g tomato paste
400g crushed tomatoes
330mls beer (we used Hahn Ultra Crisp)
Salt and pepper to taste
Sprig of fresh thyme
Method:
Heat oven to 160C (350F).
Heat olive oil in large pot over medium/high heat.
Add rabbit pieces and brown on all sides. Set aside on a plate. 
Add bacon, onions and garlic to pot. Fry until lightly browned.
Add capsicum, mushrooms and carrot and fry for 1 – 2 minutes.
Add tomato paste, tomatoes, stock and beer to pan – stir through.
Return rabbit pieces to the pan.
Add salt, pepper and thyme.
Cover the pot with a lid and place in preheated oven.
Cook for approx. 3 hours.
Serve over rice, mashed potato or with crusty fresh bread.
Variation: Because the meat has only been jointed, there are bones in this recipe. You can use the same method and ingredients as above, but substitute filleted rabbit/hare if you would prefer without bones. However, if cooking without bones, reduce the cooking time by half an hour. 
Note: all ingredients in this recipe are gluten free and suitable for coeliacs. Recipe is also Keto-friendly, though to reduce carb count, omit carrot and serve with steamed broccoli or cauliflower. 
Help us keep hunting alive
I Am Hunter has a passion to keep hunting alive. We use education and advocacy to demonstrate the positive benefits of ethical, fair-chase hunting to all society, not just hunters. 
We can provide this content free to the public thanks to the generous support of our awesome members.
For less than 50c a day, members help support the fight to keep hunting alive by spreading a positive message about hunting to the wider community. In return, members get access to exclusive member rewards.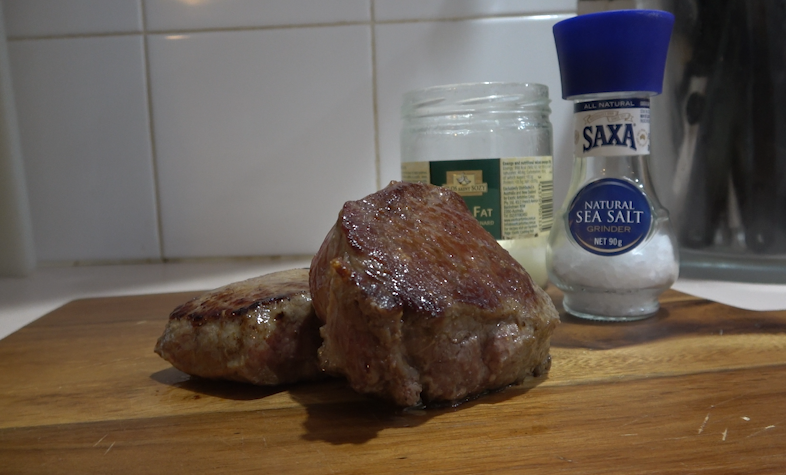 Recipes
Sometimes simple is definitely the best when it comes to venison. In this recipe, we take sambar backstraps and create a mouthwatering meal in minutes.
Read More »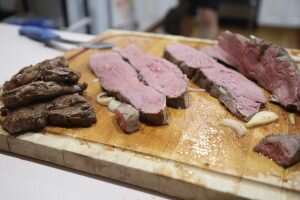 Recipes
Learn how to cook perfectly medium rare venison every time using the French sous vide method.
Read More »