Ingredients:
3kg kangaroo rump
Rock salt
Ground coriander
1 cup apple cider vinegar
1 tsp bicarbonate of soda
1 tbsp Vegemite 
Chilli flakes (to taste)
Method:
Slice meat into strips approx. 3 cm thick
Line the bottom of an air tight container with a layer of rock salt
Layer the strips of meat over the salt
Sprinkle generously with ground coriander
Sprinkle a layer of rock salt over the meat and coriander
Repeat steps 3-5 until all meat is in the container
Mix apple cider vinegar, bicarbonate of soda, Vegemite and chilli flakes in a jug
Pour mixture over meat
Place lid on container and leave to cure overnight
Once meat is cured, remove from container and brush off excess salt
Place meat into dehydrator ensuring that there is space around each piece of meat for air to circulate. Drying times will vary according to your preferences (we dry ours for approx. 18 hours and the biltong is still slightly red in the middle).
Alternatively, if you live in a dry climate, you can hang biltong to dry.
Recipes
Learn how to make a delicious slow-cooked, winter casserole using fresh rabbit or hare meat from your hunt.
Read More »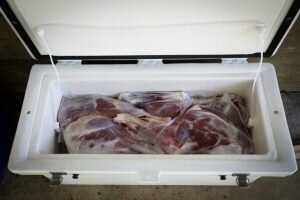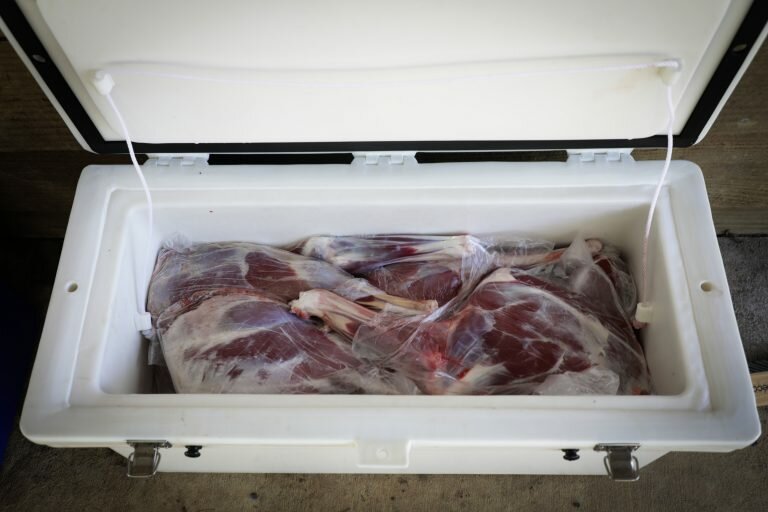 Hunting tips
Have you ever wondered why venison tastes bad? Do you find the meat too tough? Is the flavour too gamey? Chances are that you're making one of these 8 mistakes when processing your venison.
Read More »