I Am Hunter is all about the hunt. 
We want to create a positive voice that advocates for all hunters and all hunting, and equip people with the tools they need to be positive role models for the hunting community. 
Let's forget what divides us as hunters and remember what unites us – our shared love of the outdoors.  
United we stand; divided we fall. 
I Am Hunter is a member-supported website. This allows us to keep our content free, which helps spread a positive message about hunting with the wider community.
In return, our members enjoy some exclusive rewards and benefits including quarterly giveaway draws and discounts of up to 40% on hunting and outdoor gear.
To find out more about becoming an I Am Hunter supporter, click the button below.
Next giveaway is worth $1000 and will be drawn in
crop protection
In this episode of I Am Hunter, we explore the different styles of crop protection hunting and the purposes they play in protecting food sources.
Watch »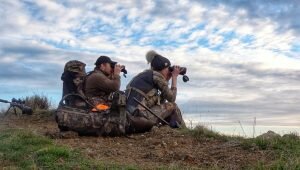 episodes
In this episode of I Am Hunter, we are back in New Zealand where Jess hunts a beautiful free range fallow buck, and Hayden, a farmer from Victoria, hunts his first red stag.
Watch »
episodes
In this episode of I Am Hunter, it's all about hunting with kids. From Jess taking her 7 year old out to teach him tracking skills to 4 year old Lily seeing deer for the first time.
Watch »
Thank you all for going forward in creating such great content and a resource for hunters everywhere! I've been hunting for most of my life but I look forward to learning even more on improving my skills and finding more of what there is to offer for our great sport.
Jennifer L
What you folks are doing for hunting here in OZ should be applauded. And I mean that sincerely. We are way too divided as outdoorsmen and women in this country and what you are doing is so awesome!
Craig M
If you're into hunting like we are your going to love I AM HUNTER. Fantastic platform for all things hunting from gear reviews, videos, articles, tutorials, podcasts and even hunting advocacy. You can also grab some great discounts on gear from their brand partners. Bloody great work from this Aussie company.
Ben L
Great people. Honest and open minded. Doing everything they can to create awareness about the many benefits derived from hunting. Fighting to improve stakeholders' perceptions of firearm owners whilst highlighting to sporting shooters the issues that we're currently facing.
Great work guys!
Daniel B
Great informative website from a passionate team that love the outdoors and show great respect when it comes to harvesting game in a safe, green, sustainable and respectful manner in a day where people have now lost contact from where their food comes from. The wider far left community that are trying hard to destroy our rights would be well informed by learning from this insightful media source!
Rolf H
A very informative page that everyone can enjoy, supports sustainable hunting and has great content.
Garry H
Bunch of legends helping spread a positive message about hunting and conservation. So good to have a community of like minded hunters that stand up for what's right and support each other, keep up the awesome work!
Chrissy G
This page helps to educate the benefits of wild game harvesting and promoting the great outdoors.
Damo C
You can see a genuine passion for what they do. And they have the courage to stand up for their beliefs. Looks like the young ladies have learnt all the right things from their Dad. 
Manish Jithender
Hunting is good for the environment because the hunting community ensures that wildlife populations of game species are sustainable from one generation to the next. This requires that a diversity of natural habitats be kept intact, unpolluted, and undisturbed. Hunters support all these efforts. - so thanks to HuntShack for nurturing our future hunters
Zavra B
This is a wonderful page that gives interesting and helpful information about hunting here in Australia and around the world. Highly recommended!
Sarah R
anti-hunters
In this podcast, we explore the misinformation that has been spread and talk about how easy it is for people to 'hate' hunters and hunting when they are ill-informed. Especially when it concerns animal populations and the perception of endangered status.
Listen »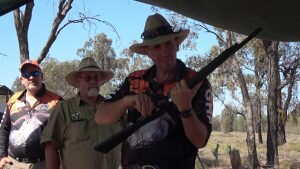 big game hunting
In this I Am Hunter podcast, we chat to Steve Hall, President of the Game Hunters Association of Australia (GHAA) about hunting in Australia.
Listen »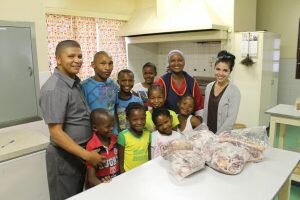 conservation
Find out how I Am Hunter is partnering with Sun Africa Safaris to fund the Sun Project. Learn about how as hunters we can help rural communities around the world.
Listen »
Advocate
Hunting and poaching. They are two words that have somehow become synonymous with each other. But are they the same thing, or are they wildly different? In this article, we will look at the main differences between hunting and poaching, and show how one gives back to wildlife while the other takes indiscriminately.
Read More »