Have you ever wondered how some hunters manage to gain access to prime private land while others get stuck hunting public land with everyone else? In this video, Jess gives some simple tips on how to gain access to private hunting land. She also talks about the damage poaching has done to hunters' reputations, and what hunters can do to change that perception.
Help us keep hunting alive
I Am Hunter has a passion to keep hunting alive. We use education and advocacy to demonstrate the positive benefits of ethical, fair-chase hunting to all society, not just hunters. 
We can provide this content free to the public thanks to the generous support of our awesome members.
For less than 50c a day, members help support the fight to keep hunting alive by spreading a positive message about hunting to the wider community. In return, members get access to exclusive member rewards.
Into the Wild
Discover what brands of hunting clothes Jess and Tash prefer to wear out in the field.
Read More »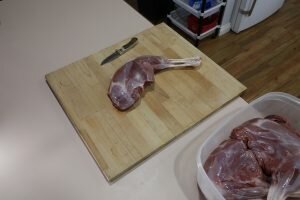 Techniques
Learn how to remove the bone from a hind quarter while saving as much meat as possible. In this video, we are boning out wallaby legs. However, the technique applies whether you're deboning any wild game or even store bought whole cuts.
Read More »