There's two things our family loves – Mexican food and venison meat. So it's only natural that we love to combine the two.
The benefit to this recipe is that it doesn't take 6 hours to cook. In fact, it can be on the table and ready to eat in under 30 minutes.
Here is our wild take on burritos. As always, if you don't have venison, you can substitute for minced beef. Let us know in the comments below if you try it out.
Preparation time: 30 mins
Ingredients:
1 tablespoon olive or coconut oil
2 x onions, diced
2 cloves of garlic, minced
1kg venison mince
1 x red capsicum (pepper), diced
2 red chillies, sliced
1 tablespoon Chipotle in Adobo Sauce
2 tablespoons sliced jalapeños
1 can diced tomatoes
1/4 pack of taco seasoning
1 teaspoon of lime zest
Salt to taste
Burritos, sour cream, creamy chipotle sauce, shredded cheese, salsa and lettuce to serve
Method:
Heat oil in large pan.
Pan fry onions and garlic until lightly browned.
Add venison mince.
Add capsicum and sliced chilli.
Mix in chipotle, tomatoes and jalapeños.
Mix together and cook until browned.
Add taco seasoning, salt and lime zest and leave to simmer for 10 – 15 minutes to let the flavours infuse through.
Serve with warmed tortillas, shredded cheese, lettuce, salsa, sour cream and creamy chipotle sauce.
Help us keep hunting alive
I Am Hunter has a passion to keep hunting alive. We use education and advocacy to demonstrate the positive benefits of ethical, fair-chase hunting to all society, not just hunters. 
We can provide this content free to the public thanks to the generous support of our awesome members.
For less than 50c a day, members help support the fight to keep hunting alive by spreading a positive message about hunting to the wider community. In return, members get access to exclusive member rewards.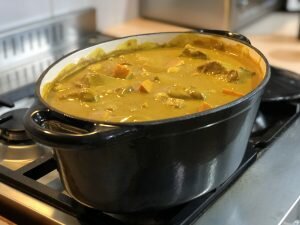 Recipes
This slow cooked venison neck curry is perfect for a cold winter night to warm the whole family. It's not too spicy but has so much flavour. Using the neck of the deer for this makes for the most tender, juicy, fall-apart meat.
Read More »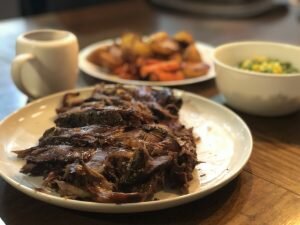 Recipes
Shoulder is by far the best cut of meat for a long, slow roast. Rump can tend to dry out a bit and neck is
Read More »