Recently, the team did a podcast with Matthias Turner (Matty) from Becoming a Bowhunter podcast to talk about how HuntShack got started, and how that led to the creation of I Am Hunter.  
We also dive deep into hunting in Africa and the truth behind the access and high fence operations there. The crew explain what to look for in a good outfitter as well as what may be a sign that the outfitter isn't the perfect fit for you. We talk about changing from rifle to bowhunting and the challenges involved. Together we share our opinions around hunting ethics and the current problems with Australia's hunting rules along with a heap of other insights. 
To check out the podcast for yourself, go to the Becoming A Bowhunter website or listen to it on Spotify.
Help us keep hunting alive
I Am Hunter has a passion to keep hunting alive. We use education and advocacy to demonstrate the positive benefits of ethical, fair-chase hunting to all society, not just hunters. 
We can provide this content free to the public thanks to the generous support of our awesome members.
For less than 50c a day, members help support the fight to keep hunting alive by spreading a positive message about hunting to the wider community. In return, members get access to exclusive member rewards.
Around the fire
In this episode of I Am Hunter, Rod and his mate, Nath head to the Victorian Highlands to hunt sambar, and find time for a little fox hunt as well.
Read More »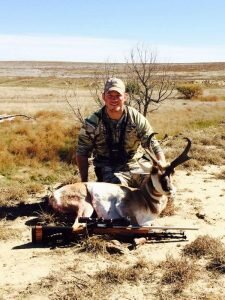 Hot topics
From the Royal family to Hollywood actors and musical legends, there's plenty of celebrities that hunt and enjoy hunting as much as we do.
Read More »