Show everyone just how proud you are to be a hunter.
In the field
The most obvious way to field dress a goat for meat would be to gut it and then break it down into the cuts of meat, like we did for a kangaroo in this video.
Sometimes it doesn't make sense to do that though and if you're new to hunting, having to gut an animal can be messy and a little confronting – which is totally understandable.
Here is a method that we filmed while attending the Game Hunters Association of Australia Hunter Education course.
Read More »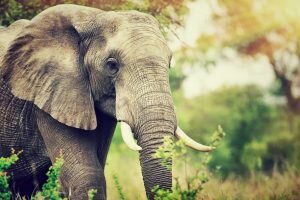 Advocate
In 1977, Kenya banned trophy hunting and pinned its economic hopes on tourism, believing photographic tourism to be more sustainable in the long run than hunting tourism. Enter 2020 and a global pandemic that hasn't just impacted the health of millions of people around the world; it has also decimated the tourism industry. Kenyan based conservation scientist Dennis Ombaki believes there should be a place for well regulated hunting to help Kenya rebuild and provide much-needed economic aid to Africa post Covid-19. 
Read More »
Advocate
There are 3 main reasons why hunter education should be taught to children in schools. 1. Children learn a healthy respect for firearms that will help them as they get older. 2. Children learn where food comes from. 3. Children learn how to source food for themselves.
Read More »