I have a really diverse range of camo – for some reason I haven't stuck to one brand or another. For cold, wet weather I like my Stoney Creek gear and for warmer weather I tend to wear my Under Armour gear. 
My favourite equipment to take with me everywhere from guns and packs, to binos and rangefinders.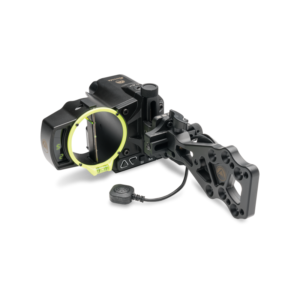 Bowhunting
We unboxed Burris' new rangefinding bow sight – the Burris Oracle 2. This is a bow sight that has a built in range finder. You draw your bow, press a button and it gives you an exact aim point for that distance and angle of shot. Sounds pretty cool and we're gonna chuck it on a bow to see how it fairs.
Read More »
Reviews
Earlier this year, we had an opportunity to test out the brand new Burris Thermal Handheld (BTH 35). What we discovered was a rip snorting thermal optic device that turns up the heat on night shooting and lets you own the night. Or as we like to say, it helps you hunt when you can't see shit!
Read More »